and its a
s u p e r e a s y
but tasty one.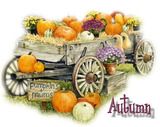 Chicken Casserole
Green salad
Pudding and/or fruit
Chicken Casserole
4 chicken thighs or leg quarters, skin removed
16 oz. frozen mixed vegetables
1 onion, diced
1 can cream of celery or chicken soup
2-3 stalks celery, diced
5 ladels chicken stock
2 cup cooked white rice
1/4 cup Bread crumbs
Cover chicken with water and bring to boil, simmer until chicken is cooked.
Remove chicken and shred, cool and refrigerate chicken stock to "gel" ... this brings any fat to the surface which you then scrape off and discard.
Into a pot put 5 ladels of chicken stock
cream of celery soup
onions, celery, and mixed vegetables.
Simmer for about 30-40 minutes.
Put rice, chicken and simmered vegetables mixture into a 10 x 14 baking dish.
Gently mix and top with bread crumbs.
Bake at 350 for 40 minutes.
This is a winter favorite. I have already cooked and shredded the chicken, cooked the rice and vegetable/soup mixture and refrigerated (all in separate containers). When I get home tomorrow I just have to mix them into the pan and pop in the oven and serve it up!