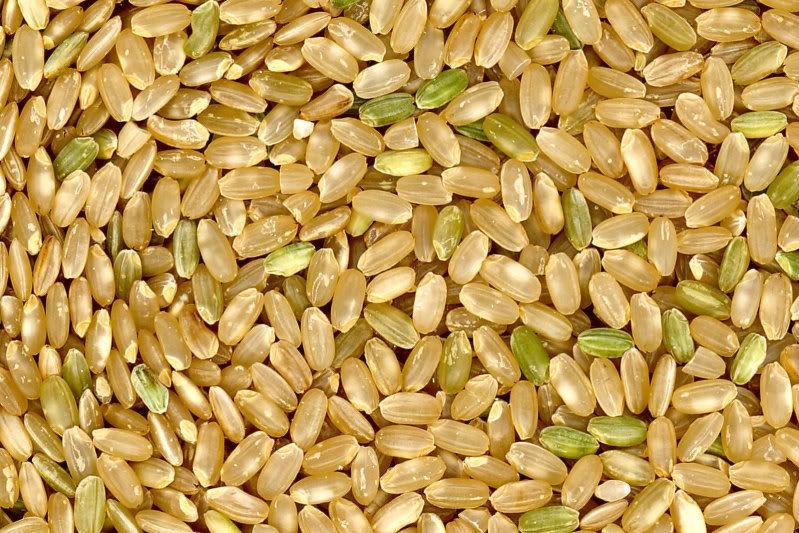 A friend of mine was in visiting from the west and we met for coffee and dessert the night before last. Oh my gosh!!! She is a few years younger then me and looks many years younger. She has been following a plant based food diet (vegan) for over a year now and medications are gone, cholesterol is good and as she said she "feels light as a feather" and let me tell you, she looks light as a feather. Her husband's blood pressure, which was very high, is at a great level and without meds.
I guess you know where I am going with this, and maybe foolishly before the holidays, but feeling good and the possibility of reducing the number of medications has once again invited me to do more then take a look but to make the good old college try for me and my husband. He not being a fan of brown rice (whole grains are very important) got me to dig out a recipe I found a while back for a perfect cooked rice. Guess what, he liked it! Usually I found brown rice either undercooked or mushy. This is a keeper recipe and so very easy.
Rinse 1 cup of brown rice in cold water for 30 seconds.
Bring 8 cup of water to a boil.
Add rice and cook 30 minutes.
Drain rice, return to hot pot, cover and let sit 20 minutes.
Perfecto! Can't get any easier then that.
There was this wonderful recipe of beans and brown rice but I didn't have all the ingredients so I just added
black beans, corn, salsa, onions, chilli powder ... broth would have been nice but I didn't have vegetable broth ... its now on my grocery list. Its quite tasty and I'm sure will be even more when I have all the right ingredients. This is my supper tonight.
The book I'm reading is calling for a 28 day challenge and I know that I will have to make an exception for Christmas but here's to day one. Stay tuned and wish me luck!