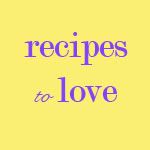 I like starting the work week off knowing what dinner will be, seems to take the pressure off a little especially when Monday is going to be a busy day.
Tonight's fare:
Oven Barbecued Pork Chops
Vegetable Barley Bake
Corn
Salad
Apple Slices
Oven Barbecued Pork Chops
1 1/2 bone in, 3/4 inch thick porck rib chops (fat trimmed)
1/4 teaspoon salt
1/4 teaspoon freshly ground pepper
3 teaspoons oil
1 medium onion, diced
1 clove garlic, minced
1/3 cup orange juice
1/2 cup barbecue sauce
Sprinkle chops with salt and pepper. Heat oil in a large skillet, add pork chops and brown, 1-2 minutes per side, transfer to a plate.
Add onion, saute 3-4 minutes until softened. Stir in garlic, cook, stirring until fragant, 30 seconds. Add orange juice and cook until most of the liquid has evaporated - 30 seconds to 1 minutes. Stir in barbecue sauce. Put pork chops in pan, turn to coat then put in baking dish. Cover with remaining sauce.
Recipe said to bake 6-10 minutes but I covered them with foil and baked 20-30 minutes beside the vegetable barley bake which had alreay been in the oven for about 20 minutes.
Vegetable Barley Bake
3 medium sweet red peppers, chopped
4 cups mushrooms, sliced
2 medium onions, chopped
2 tablespoons butter
2 cups vegetable broth (used chicken broth)
1 1/2 cups barley
1/8 teaspoon pepper
Saute the peppers, mushrooms and onions in butter till tender.
Transfer to 13 x 9 inch baking dish coated with cooking spray.
Stir in broth, barley and pepper.
Cover and bake at 350 degrees for 50 minutes until liquid absorbed.
I'm usually not a big barbecue sauce fan but I was pleasantly surprised with these pork chops and thought they went well with the barley. I could even make a meal out of the barley dish alone. Both are in my
keeper recipe
file.
Oh and by the way, any leftovers, chops and barley, can be mixed together and heated up, very nice!
Hope your week is a good one.