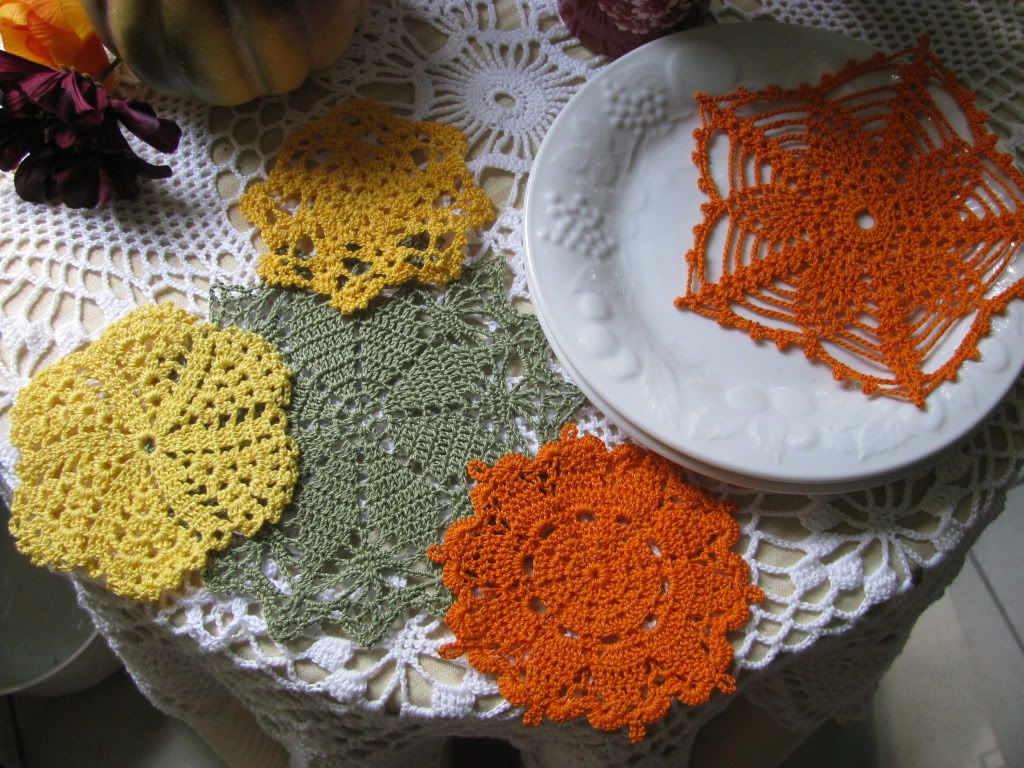 Such a
nice day today, warm but full of Fall. I just couldn't resist. Having the day off I just had to bring some of autumn color in. First pick was the doilies. Now which one?
Then to select the table topper ... well, my most favored of all ... Between Meal Centerpiece....
A pumpkin here, some flowers there and half the kitchen is autumn. More to come later. Think I'll fill one of those mugs with tea and pick up the hook. Blessings to your evening.