Even though its almost summer and the temperatures are heating I can see that I will be using my crockpot throughout the summer. Very tasty, not a morsel was left. Quite simple (falls into my
super easy
category with ease) and leaves you to be out and about doing something else while dinner is cooking.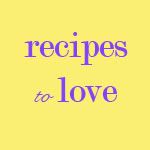 Crockpot Caribbean Ribs
3 lbs. pork long back ribs, cut into 4" pieces
1 tsp.pepper
1/2 tsp. allspice
1 tsp. ground mustard
1 tsp. salt
1/2 cup water
1 1/2 cups barbecue sauce
Combine spices and rub into ribs. Place in 3-4 quart slow cooker and pour the water over them. Cover and cook on low for 8-9 hours of until ribs are tender when pierced with a port. Remove ribs from slow cooker and discard cooking liquid. Replace ribs in crockpot and add barbecue sauce. Cover and cook on low for 1 hour. 6 servings.
by Linda Larsen, About.com Guide :
Crockpot Caribbean Ribs Recipe - Slow Cooker Entree Pork Recipes - Pork Entree Recipes