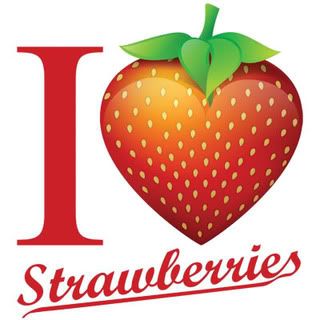 The farm behind us is now harvesting their strawberry crop. Years ago you were able to go pick your own and each June my parents would come up to this farm to pick strawberries and then home for a feast of freshness beyond words. Now you can only buy them. The picking started this week, think I will have to stop on the way home and get some of these lovelies and then will try out this recipe I found.
Diabetic Frozen Fruit Cups
1 cup slice fresh strawberries
2 slices juick-packed canned pineapple, chopped
1 medium banana, peeled and chopped
3 8 ounce cans sugar-free orange soda.
In a small bowl combine the strawberries, pineapple and banana. Spoon an equal amount into six 6 ounce paper cups. Pour 1/2 cup of the soda over the fruit in each cup and freeze until firm. Let stand at room temperature for a few minutes before serving to partially thaw. Eat with a spoon.
Per Serving: 36 cals, trace protein, trace fat, 9g carb, 1g dietary fiber, 0 chol, 18 mg sod
I am thinking this would be cooling in the warm weather. I am going to make this with the orange soda but will also be trying with fruit juice.