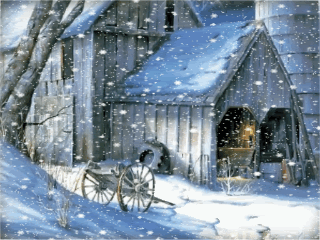 ...
Snowing again.
Although a little shuffling to do of next's week schedule due to rescheduling today's work, am happy that I'm in and don't have to venture out. Spent the early morning hours cleaning, washing, drying with a bit of time for crocheting which I plan on getting back to after lunch.
Almost a week now on Weight Watchers. I think its going ok, the scale will tell. All I know is that I feel a bit more comfortable. Hopefully the scale will reflect this in a lower number!
I haven't added any more to the temperature scarf, now will have 3 days to add which will take minutes, if that, so I probably will do this maybe weekly instead of daily. Makes it easier to see if I should carry a color instead of fastening off. I think that the marker that I may use to highlight special days may be beading. This is such an interesting, fun crochet. So many ideas floating around in my head resulting from this and the tunisian stitch. Ya know, I could make a full time job out of crocheting and crafting.
Popping a pan of chicken, red and green peppers, onions, carrots and potatoes into the oven this afternoon for super. I love them baked all together. I usually cover with cream of mushroom soup but I think today will use Good Seasons dressing.
Keep warm and safe ... or cool and safe for those who are in those warmer places.